Mahmoud Abbas receives the Paris Médaille Grand Vermeil
Tags: a, anne-hidalgo, award, decoration, english, france, mahmoud-abbas, palestine, paris, paris-hotel-de-ville, peace, president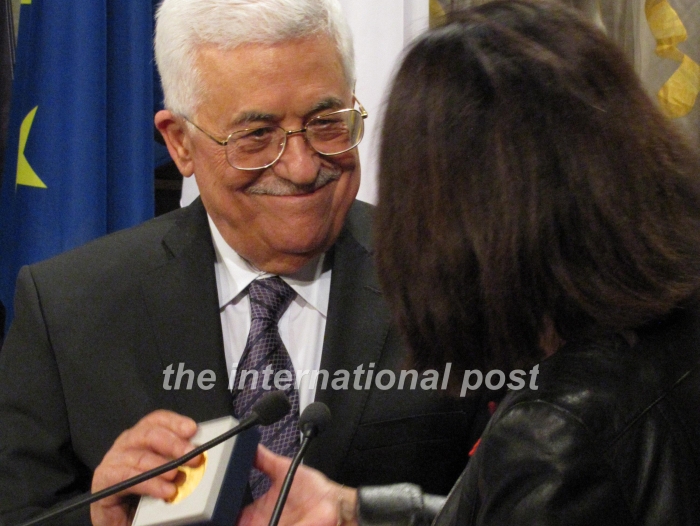 For his peace actions, Palestinian National Authority President Mahmoud Abbas received the highest decoration of the French capital: la Médaille Grand Vermeil de la Ville de Paris.
The excitation was tremendous at the packed City Hall (Hôtel de Ville de Paris) on September 21, 2015.
Mr. Abbas had a private interview with the Mayor of Paris Anne Hidalgo before greeting some officals.  He finally gave a speech and received his medal.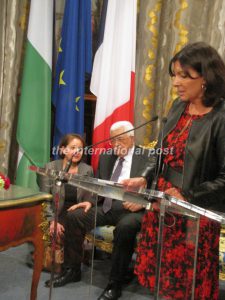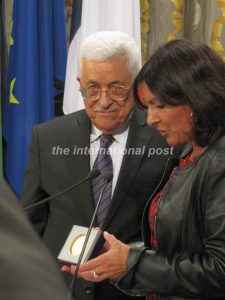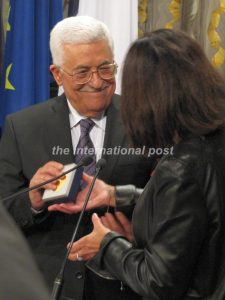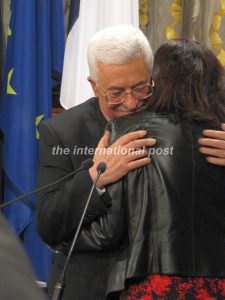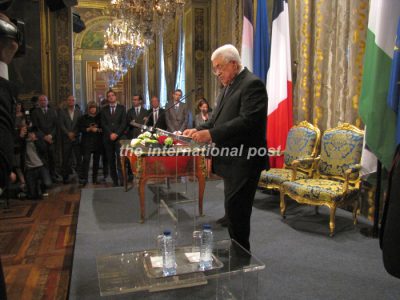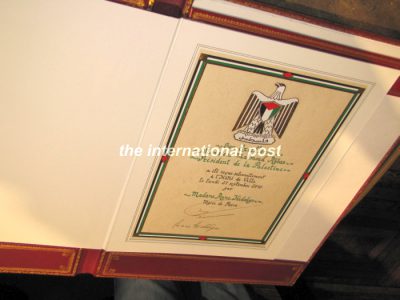 Writer Marek Halter was spotted among the guests.