Lech Walesa and Frederik de Klerk speak for peace at the World Summit of Nobel Peace Laureates
Tags: a, barcelona, betty-williams, catalonia, d, english, frederik-de-klerk, jody-williams, lech-walesa, mairead-maguire, nobel, oscar-arias-sanchez, paris, peace, peace-nobel, president, shirin-ebadi, spain, summit, w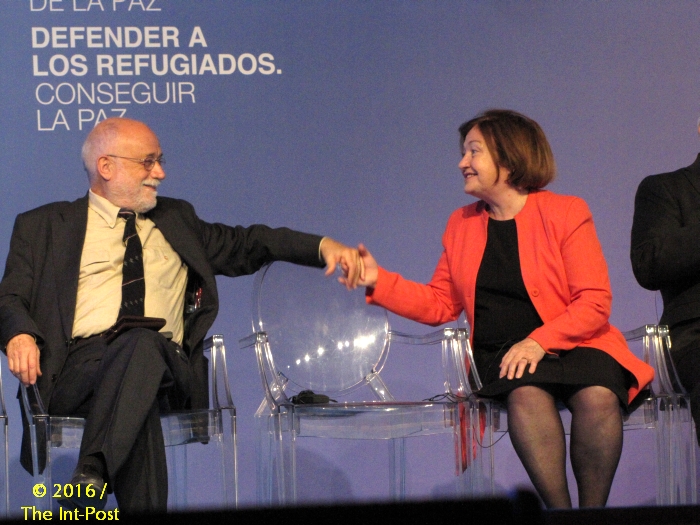 Former Polish and South African Presidents Lech Wałęsa and Frederik de Klerk joined the annual World Summit of Nobel Peace Laureates in Barcelona, Spain, this November 13-15, 2015.  The venues were the University of Barcelona and the Palace of Congresses of Catalonia.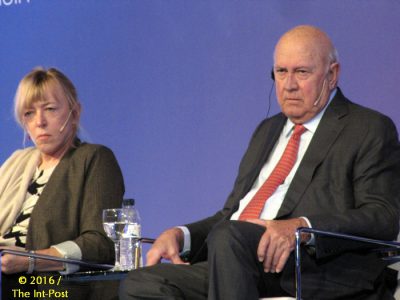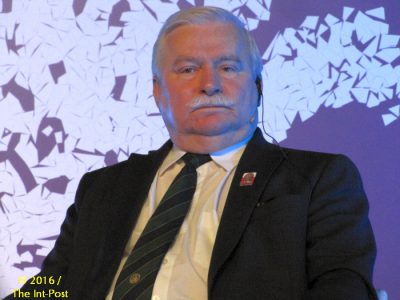 Until the last minute, President Wałęsa's presence was not confirmed, due to health uncertainties.  He finally turned up, unlike former Soviet President Mikhail Gorbachev, whose foundation co-created the World Summit and acts as its co-chairman, to everyone's disappointment.
The three-day discussions and workshorps were mainly youth-targeted.
An impressive list of Nobel Peace Laureates spoke:
President Óscar Arias Sánchez (Costa Rica), Dr. Shirin Ebadi (Iranian lawyer), Mairead Maguire, Betty Williams, Jody Williams (American activist)…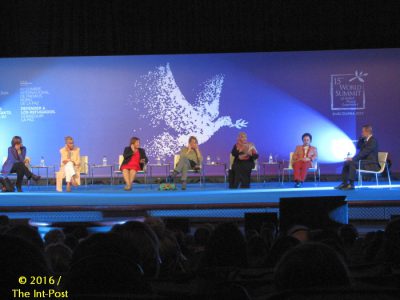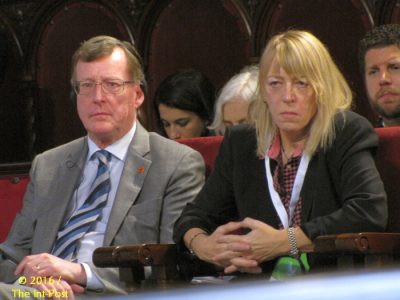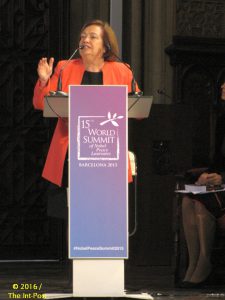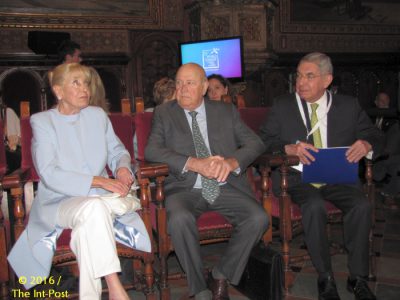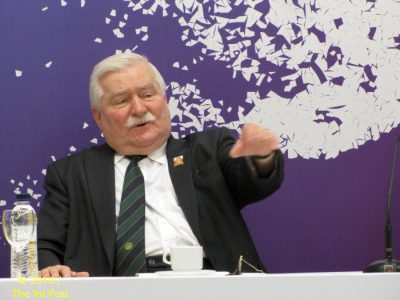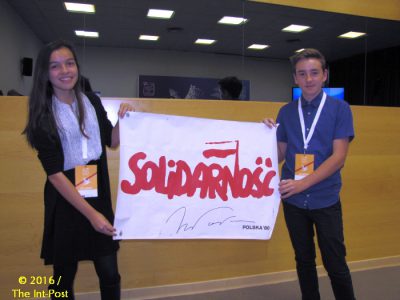 Ironically, after one day, the Summit started the second day with the mourning of the numerous victims of the Paris terrorist attacks.  That violently reminded everyone how far from a peaceful world we still were.
Presidents Wałęsa and de Klerk shared with The International Post their solidarity with Paris and its population.