Dolores Huerta, civil rights activist
Tags: bakersfield, california, cesar-chavez, dolores-huerta, farmworker-justice, farmworkers, los-angeles, paul-schrade, robert-kennedy, usa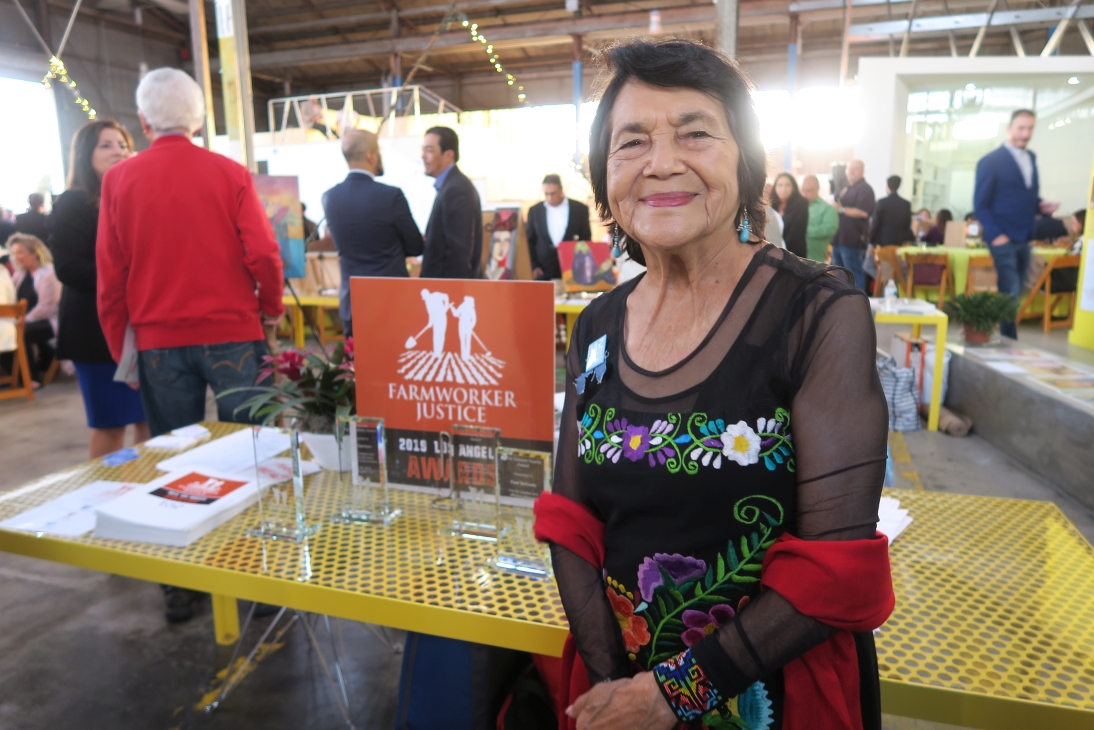 Dolores Huerta is a civil rights activist and a labor leader born in New Mexico, U.S.A.
She is an icon and a role model in the Latino community and one of the most respected female spokespersons in the country.
At the age of 89 now, she is an actor and a witness of many turning points, having helped improve thousands and thousands of farmworkers' everyday life, having co-founded the National Farmworkers Association with then 35-year-old César Chávez in 1962, directed the national boycott at the time of the Delano grape strike, having stood beside Senator Robert F. Kennedy at the Ambassador Hotel in Los Angeles minutes before he was shot to death, and has been in recent years specifically focusing on spotting, supporting and empowering natural leaders in health & environment, education & youth development, and in economic development through the Dolores Huerta Foundation, a community benefit organization based in Bakersfield, California, one of the historical cities depicted in John Steinbeck's Grapes of wrath.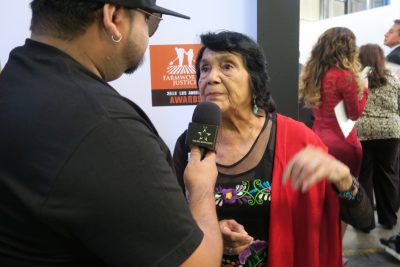 In many ways, she is considered an important woman figure at the same level of Mother Teresa, Rosa Parks and Indira Gandhi.
This April 24 was held the Farmworker Justice 2019 Los Angeles Awards in Downtown L.A.
The Farmworker Justice, based in Washington, D.C., and presided by Bruce Goldstein, is a nonprofit organization which helps all farmworkers in any way possible, to defend their rights and interests.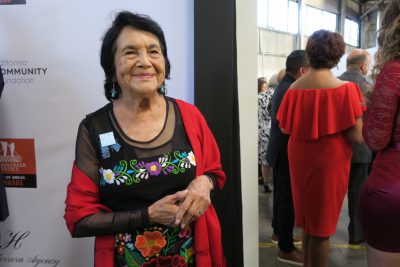 Dolores Huerta was in attendance to give the Dolores Huerta Award to Paul Schrade, and be celebrated with a reading of her own writings at the occasion of her 89th birthday. She was welcomed by many friends and attendees who greeted her very warmly while her response was also warm towards older and younger admirers.
Paul Schrade is not unknown to Ms. Huerta: he was also at the Ambassador Hotel where he was severely wounded when the fires were shot at R.F. Kennedy, for whom he was a Labor convention delegate for the California campaign. A longtime farmworkers, community unions and civil rights advocate, he is a charter member of the Dolores Huerta Foundation.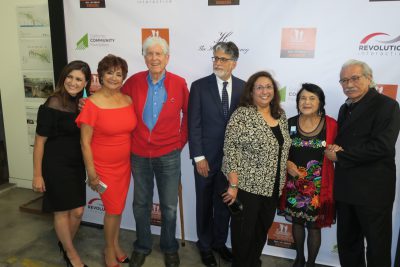 Three other awards were given out that night:
– Sophie Cruz (7 years old!), Community Service Award recipient
– Jim Garrison, Corporate Responsibility Award recipient
– Barbara Carrasco, Lifetime Achievement Award recipient.