Wolfgang Schäuble honored with Henry A. Kissinger Prize in Berlin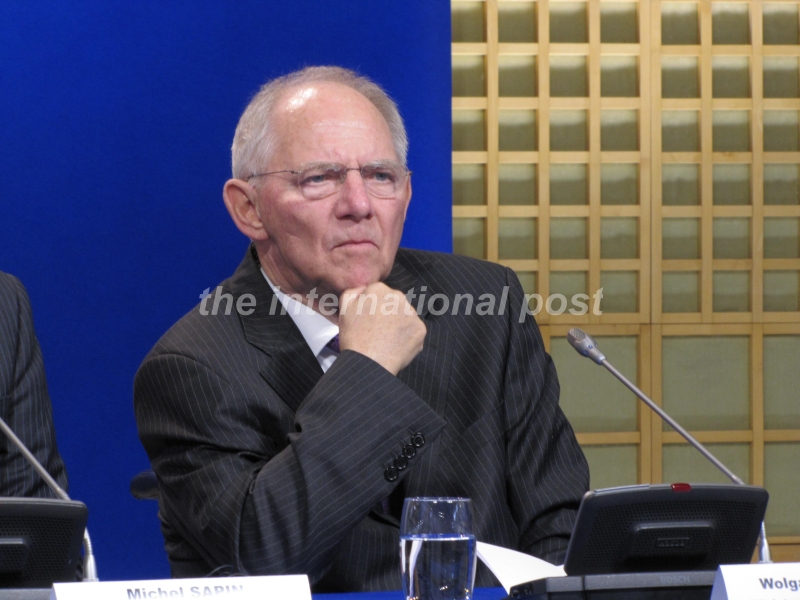 Germany's Federal Minister of Finance, Wolfgang Schäuble, has received the Henry A. Kissinger Prize at the American Academy in Berlin on June 20.
Minister Schäuble attended the "Conseil économique et financier franco-allemand" at the French Minister of Economy in Paris on February 9, 2016, with, from left to right, Bundesbank President Jens Weidmann, Parliamentary State Secretary at the Federal Ministry for Economic Affairs and Energy Brigitte Zypries, Minister of Economy, Industry and Digital Emmanuel Macron (recently elected President of France since), Minister of Finance and Public Accounts Michel Sapin, and Governor of Banque de France François Vilheroy de Galhau.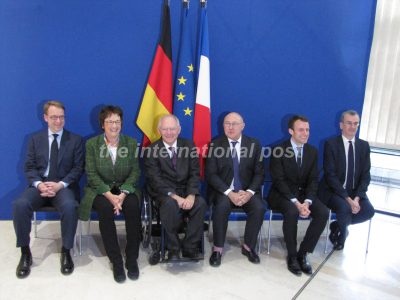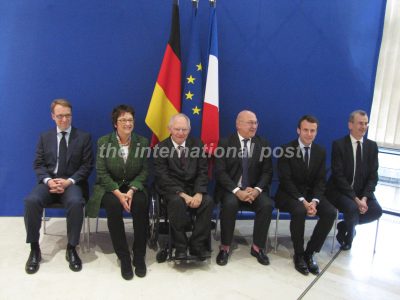 From the press release:
"The prize, which is awarded annually to a renowned figure in the field of international diplomacy, recognizes Dr. Schäuble for his decisive role in fostering transatlantic dialogue, in shaping an increasingly integrated Europe, and in effectively responding to current global challenges. It honors his enduring political engagement, which has significantly shaped Germany in its unification, advanced the European idea, and promoted the European-American partnership.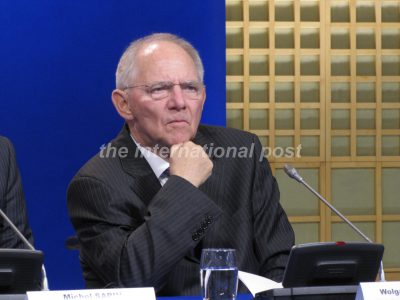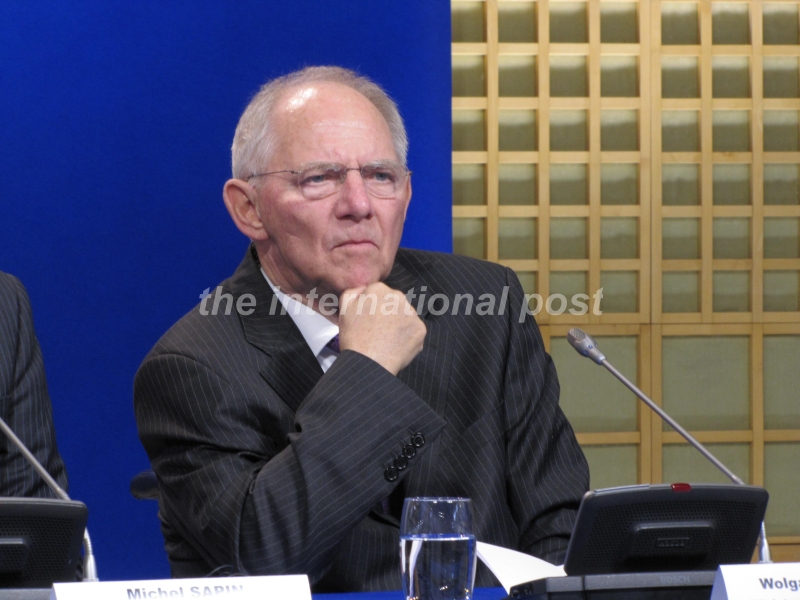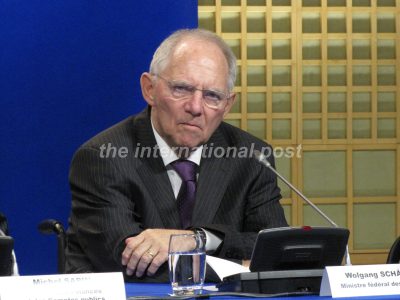 The American Academy in Berlin was established in 1994 by Ambassador Richard C. Holbrooke and other distinguished Germans and Americans to foster greater understanding and dialogue between the United States and Germany. A private, nonprofit, nonpartisan center for advanced research in a range of academic and cultural fields, the Academy awards semester-long fellowships to emerging or established scholars, writers, and professionals each year. It also brings American thought leaders to Berlin for briefer visits for a robust exchange of views between the peoples of Germany and the United States."