Clint Eastwood returns to the Cannes Film Festival
Tags: cannes-film-festival, clint-eastwood, e, film, france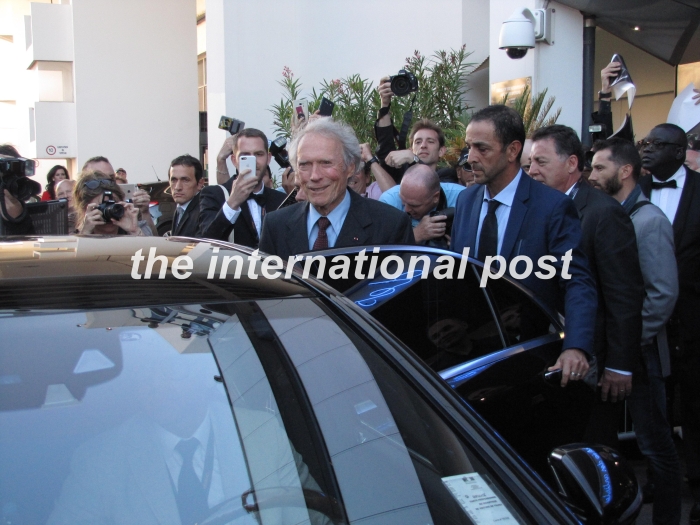 Nine years after presenting The Changeling in Cannes, Clint Eastwood returns to the Croisette for two events: the restoration of Unforgiven, and a masterclass this Sunday afternoon (May 21) in Salle Buñuel (floor # 5).
Very active with one film release every year or every other year, his new upcoming project is a film on the failed 2015 Thalys train terrorist attack, titled The 15:17 to Paris.
Clint Eastwood is an actor, director, producer and composer who is turning 87 at the end of the month.
(pictured above: Eastwood leaving the Palais des Festivals after the screening of Unforgiven (2017 restored version))